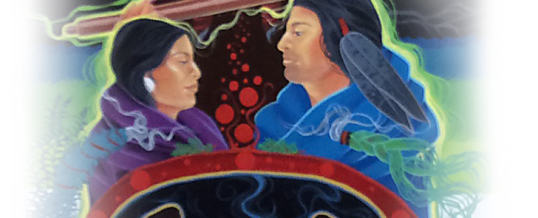 Employment Opportunity
Nelson House Medicine Lodge
Position: TRADITIONAL COUNSELLOR
Deadline: APRIL 11, 2017
Start Date: APRIL 17, 2017
Wage: BASED ON CRITERIA/REQUIREMENTS
POSITION SUMMARY:
Under the Supervision of the Treatment Director, the Traditional Counsellor's primary role is to coordinate and deliver all aspects of the traditional and cultural activities that are offered in the
Nelson House Medicine Lodge.  The Traditional Counsellor will work with the clients so that they can begin to understand the philosophy and teaching of the culture through the use of lectures, workshops, ceremonial/spiritual activities.
Duties and Responsibilities:
Facilitate workshops each week.
Provide teachings according to the aspects of the Medicine Wheel.
Conduct counseling sessions.
Conduct the pipe ceremony for all the graduation ceremonies.
Work as an integral part of the treatment team and attend all treatment staff meetings.
Get involved in the strategic planning process and attend the group meetings you have been selected for the accreditation process.
Adhere and abide to the Nelson House Medicine Lodge policy and procedures manual.
Follow the treatment schedule and work on weekends on a rotation basis with the other treatment team.
Work with community resource people who ask for assistance. (ie. Family & Community Wellness Centre, Elementary/high School).
Participate in the planning of activities.
Assist in treatment centre evaluations and studies.
Other duties as assigned.
Knowledge, Abilities and skills:
The Traditional Counsellor requires an individual with extensive knowledge and experience of the Cree way of life and spiritual practices. This person must be fluent in the Cree and English language and have respect for other related teachings and be willing to expand and improve present knowledge and experience as is relates to traditional teachings and/or ceremonies. Must possess a valid Class 4 or 5 driver's license.
Education and Experience:
This position requires a gifted person who is well educated and has extensive knowledge and experience in the traditional way of life, teachings and ceremonies.  An individual who is educated in the Social Science and Native Studies field would be an asset.
Please submit your letter of interest and resume to the attention of: Laurel Wood, Executive Director.
P.O. Box 458,  NELSON HOUSE, MANITOBA, CANADA R0B 1A0
TEL. (204) 484-2256 •  FAX (204) 484-2016  •  TOLL-FREE 1-866-836-7125
www.medicinelodge.ca
Share